Bradford & Gordon LLC, Chicago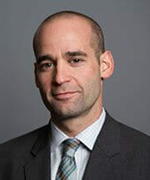 Mitchell B. Gordon is a founding partner of Chicago family law practice Bradford & Gordon, LLC. Mitchell works exclusively in family law. He has significant experience dealing with both parenting-related and financial litigation. In addition to his litigation experience, Mitchell has expertise conducting settlement conferences, drafting marital settlement agreements, parenting agreements, and pre- and post-nuptial agreements. Furthermore, he is a skilled appellate advocate, having litigated numerous family law cases at the Appellate Court level.
Mitchell has been a significant contributor to IICLE books and seminars. In 2012, Mitchell wrote the first edition of the IICLE handbook Pre-Nuptial and Post-Nuptial Agreements, providing practical instruction on negotiating the best terms for clients, and navigating the implications of estate planning and tax law, as well as ethical considerations. In 2013, he also  authored Allegations of Child Abuse in Custody and Visitation Disputes. This work provides both litigation and practical support unique to cases involving allegations of child abuse in connection with custody and visitation matters. It was published by IICLE as a part of their authoritative book on Child-Related Issues in Dissolution Actions.He also presented for the IICLE Family Law Series in 2010, 2012, 2013, and 2014.
In 2009, Mr. Gordon was recognized as one of 40 Illinois Attorneys Under Forty to Watch by Chicago Lawyer Magazine. Based on the recommendations of judges and other colleagues, Mitchell was selected from among approximately 20,000 lawyers in Illinois for this honor.
Mitchell's commitment to excellence was also recognized in 2008, 2009, 2010, 2011, 2012, 2013, 2014, 2015, and 2016 by Illinois Super Lawyers magazine when he was named a rising star as one of the "Top Young Lawyers in Illinois." This accolade is issued after a rigorous multi-phase selection process that includes a statewide survey of lawyers, independent evaluation by attorney-led research staff, and a peer review of candidates by practice area.
He also has received awards for his dedication to his clients and their various family law needs. In 2016, he received the prestigious honor as one of the Ten Best Attorneys in Illinois for Client Satisfaction by the American Institute of Family Law Attorneys. Committed to his practice, in 2013 Mr. Gordon was distinguished as one of the Ten Leaders of America's Experienced, Accomplished Professionals Under 45.
Mitchell teaches continuing legal education courses to other practitioners on various areas of family law. He has presented lectures about child support, the use of social media in litigation, parental alienation, contribution to college education, the determination of income in divorce, removing children from the state of Illinois, bankruptcy and divorce, dissipation of assets, child support enforcement, ethics, pre- and post-nuptial agreements, same-sex marriage, and non-traditional visitation arrangements.
In 2011, Mitchell was honored with IICLE's inaugural Rising Star Award. He was presented with this honor because of his commitment to enhancing the legal profession throughout the State. Mr. Gordon co-hosts the popular television show Let's Talk Justice! on Chicago's CAN-TV Network. On the show, he discusses myriad of legal topics of public concern while answering live telephone calls. Mitchell also appears as a legal commentator on NBC, Fox, and other local news networks.
Mitchell earned his J.D. from the Chicago-Kent School of Law and his Bachelor of Arts from the University of Iowa.