JD, CPA, Generation Law, LTD, Elmhurst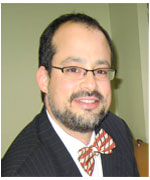 Ben Alexander Neiburger was previously a senior associate in the Chicago office of the international law firm of Baker & McKenzie. He left the executive compensation and employee benefits group to start his own legal practice, Neiburger Law, Ltd. in Elmhurst, Illinois.
Ben quickly became a recognized and respected attorney in the areas of Elder Law, Estate Planning and Medicaid Planning, which includes expertise in Long-Term Care Planning, Special Needs Trusts and Tax Planning for families and their elders.
In fact, Mr. Neiburger was named a "Super Lawyer" in Elder Law by Law & Politics and the publishers of Chicago magazine. Only 14 other attorneys in the state of Illinois were recognized this way in 2007. He was honored again with this distinction in 2009 and 2010, when he was one of just five elder law attorneys awarded.
Ben is an active member of The National Academy of Elder Law Attorneys (NAELA) and through frequent speaking engagements and ongoing course work both locally and nationally, is in continuous pursuit of knowledge and insight to the laws and finances that affect our families and senior citizens. He brings this wealth of knowledge, his clear and common sense explanations, his patience, gentle humor and sensitivity to each of his legal consultations.
After graduating from the University of Illinois with a degree in Finance, Mr. Neiburger added CPA to his name and went on to receive his juris doctor degree from IIT Chicago-Kent College of Law where later he was an Adjunct Professor. He taught Employee Benefits Law for four years while simultaneously becoming a top regional instructor for the Becker CPA Review course. Currently, Mr. Neiburger is one of the top-rated speakers and instructors for the Illinois Institute for Continuing Legal Education (IICLE) as well as NAELA.
In addition to recently being admitted to the Bar of the United States Supreme Court, membership in the DuPage County Estate Planning Council, DuPage County Bar Association, Elmhurst Chamber of Commerce, and Oak Park Senior Citizen's Services Committee, Mr. Neiburger is a frequent speaker and writer in his specialty areas of law to audiences of professionals in legal, financial and healthcare fields as well as individuals seeking information about planning and caring for their own families.
For additional information about Ben Neiburger, JD, CPA and his practice, please visit www.NeiburgerLaw.com or give him a call at 630-782-1766.