JD, CPA, Generation Law, LTD, Elmhurst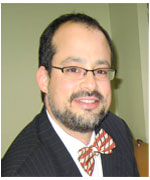 After graduating from the University of Illinois with a degree in Finance, Ben Neiburger became a Certified Public Accountant (CPA). He then went on to receive his Juris Doctor degree from IIT Chicago-Kent College of Law. At that same institution he became an Adjunct Professor, where he taught Employee Benefits Law for four years while simultaneously becoming a top regional instructor for the Becker CPA Review course.
Previously a senior associate in the Chicago office of Baker & McKenzie, Ben left in 2003 to start his own legal practice. He quickly became a highly respected attorney in Illinois, being named "Super Lawyer" in the Elder Law category for 2007, 2009 – 2017. Ben's firm, Generation Law, Ltd., in Elmhurst, focuses on elder law, estate planning, medicaid planning, and special needs planning.
Ben is an active member of the National Academy of Elder Law Attorneys (NAELA) and a member of the board of directors for the Illinois Institute of Continuing Legal Education. He has also been admitted to the Bar of the United States Supreme Court, and the U.S. District Court for Northern Illinois.
He is a frequent speaker and writer to audiences of professionals in the legal, financial and healthcare fields, as well as families seeking information about planning and longterm health care issues. Because he is one of the few elder law attorneys in Illinois that holds a CPA, he brings a unique perspective and skill set to his law practice.