What our sponsors have to say
The IICLE® Sponsor program goes above and beyond in fostering relationships with sponsors and aiding them in creating a package that allows them to obtain their goals!
Jared HolmesJUDICIAL SERVICES LIAISON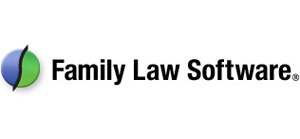 Sponsoring with IICLE®, whether a seminar, webinar or other venues, is a win-win proposition. Not only do we get access to the most involved and inquiring members of the bar, but IICLE® treats us well, respectfully and with a warm welcoming attitude. They are grateful and appreciative of our contributions to their end products. We are happy to be part of the IICLE® community.
Nancy Chausow ShaferFAMILY LAW ATTORNEY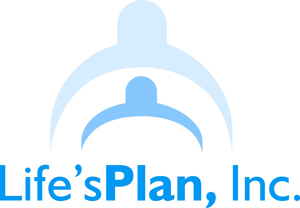 The Illinois Institute for Continuing Legal Education, IICLE®, for those of you who know them by acronym alone, is for myself and my company an irreplaceable piece to my annual marketing success.

As an Executive Director of a trust company here in Illinois, I only have a limited amount of time each year to do marketing. IICLE® has been an outstanding partner to me through the years in reaching my annual growth goals. IICLE® has allowed me to reach a broad range of Illinois attorneys throughout the state through their continuing legal education programs.

Our long term partnership of 12 years has allowed my company to obtain tremendous growth. I could not have met these goals without IICLE®. I would directly attribute this sustained growth to their sponsorship programs. It's not just access to their live CLE events, or inclusion in their written program materials, or email notifications or banner ads on their website or even their introductions at live programs that truly sets them apart. It's also not just about their high standards of legal education which attracts large numbers of attorneys and sponsors each year.

IICLE® is a tremendous group that does outstanding work in preparing the Illinois attorney each year with essential CLE programming. They are consistent in the quality of the content and programs they put out providing some of the best continuing legal education programs in Illinois today.

IICLE®'s staff is always willing to go the extra mile for their patrons and sponsors. IICLE® goes out of their way to understand the importance of what their patrons and sponsors need and desire. Through collaboration and networking, IICLE® has built these strong relationships and networks in the legal community that truly adds value to their sponsorship programs.

What truly sets IICLE® apart for me from other continuing legal education organizations, is their willingness to understand their sponsor's needs, finding solutions. Most importantly their inclusion of their sponsors in all aspects of their curriculum programming. That is what truly sets them apart from the competition. I truly appreciate IICLE's partnership in providing my company the many opportunities to grow, but even more the opportunities to learn.
Scott NixonExecutive Director