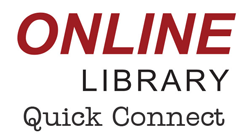 $630/mo
or purchase an annual subscription for $7,500 PER YEAR
24/7 Access to 140+ Online Books
Browse by Title or Practice Area
Thousands of Editable Forms
Sample Language Provisions
Searchable by Keyword
Save "Favorite" Searches
Access IICLE® Archives
40% Off Print Books
WHAT IS QUICK CONNECT?
DO YOU HAVE MULTIPLE LEGAL PROFESSIONALS AT YOUR FIRM OR ORGANIZATION?
All the benefits of the IICLE® Online Library PLUS:
• Multiple simultaneous users on one account — Online Library logins are for single users. With Quick Connect, you can add multiple branch offices to your account so everyone in your firm or organization can access the library simultaneously without logging in individually.
• No need to manage your list of users — Because you have one account that is based on your IP addresses, you don't have to worry about managing users and login information.
• Cost savings — Since you pay a flat fee, you can have as many users as you wish without paying for additional licenses.
To sign up, please call us at 217-787-2080 or email our Subscriber Services Associate.