Millhouse Engineering & Construction, Inc., Chicago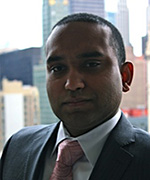 Cory White specializes in general business representation, transactional drafting, and securities compliance in Chicago. He received his B.A. from Georgetown University in Washington, DC and his J.D. from DePaul University College of Law in Chicago. Well-versed in the laws that speak to effective corporate governance, Cory has been involved in structuring both for-profit and non-profit entities to ensure that the business needs of the client are properly met. His most prominent area of expertise is in securities compliance and regulation, in particular with issues concerning the private placement of securities and the solicitation of proxies.
Cory has authored and co-authored several publications on corporate governance, corporate structuring, and securities compliance and regulation. He has published a white paper on proper compliance with Section 13(f) of the Exchange Act, as well as a series of continuing articles on private investment fund compliance issues.
Cory serves the legal community in various leadership roles. He is a member of the American Bar Association's Young Lawyers Division. He is also a standing member of the Business and Securities Law Section Council (of which he is current chair) and a standing member of the Committee on Racial and Ethnic Minorities and the Law (of which he is the current vice-chair), both of which are with the Illinois State Bar Association. Cory earned his BA from Georgetown University (2005) and received his Juris Doctorate from DePaul University College of Law (2009).